Salary Expectations: Too High, Too Low, Just Right?
The economy. Your degree. Internship experience. High-demand careers. There's a lot to consider when setting your immediate post-graduation salary expectations.
Roughly 1.9 million bachelor's degrees were handed out last spring. That number represents a lot of hopes and expectations, not the least of which were for good starting salaries. But what exactly did those graduates believe was an acceptable salary for their degree? And did they consider salary the most important aspect of a job offer?
Last year, LendEDU, an online marketplace for student loan refinancing, asked students those same questions to see if their salary expectations matched how employers valued their education and skills as recent graduates.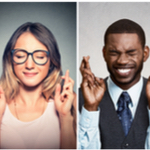 They found that 26 percent of students queried expected to earn less than $40,000 a year, 36 percent expected to make $40,000 – $60,000, 38 percent expected starting salaries over $60,000, and 17 percent were counting on earning over $80,000 in their first job post-graduation.
So how accurate are those expectations for entry-level employees, even with four-year college degrees? Ultimately, it depends on factors like the degree acquired, internship and job experience, and where the job is located (large city vs. smaller town), but in general, those expectations aren't far off from what employers are offering. Korn Ferry, an executive search and recruiting firm, estimated that 2017 graduates benefitted from a three percent pay increase over the class of 2016, and a 14 percent increase over the starting salaries of the class of 2007.
According to the Hay Group division of Korn Ferry, who analyzed salary data for 145,000 entry level positions spread across 25 different jobs, 2017 college graduates could reasonably expect to earn an average of $49,785 at their first job. If we compare this to the data collected by LendEDU, roughly half of graduates will have received salaries less than what they expected.
A third piece to the salary expectation formula that needs to be considered is how much employers are willing to pay for different degrees. The National Association of Colleges and Employers (NACE) found that some of the highest paying employers and salaries are in the fields of STEM (science, technology, engineering, and math). The lowest expected salaries went to majors in early childhood education, pastoral ministry, social science, communications, and child development.
But what about other compensation besides salary? Was money the top concern of college students looking to enter the workforce last year? It appears so. The LendEDU survey of over 3,600 students also found that 72 percent of students felt salary was the most important aspect of a company and their job offer, above a good training program, strong ethical culture, and any other considerations. In fact, "good pay" was more important than the other three category choices combined by a margin of 45 percent!
With national student loan debt at an all-time high, this make sense, to a degree; however, it shouldn't necessarily be the only consideration for recent grads. In general, you will have a lower cost of living right out of college, meaning it's the best time to focus on jobs that offer resume-boosting training programs, new skills, and strong ethical cultures.
So, what can you do to prepare a balanced and realistic expectation for your starting salary right after graduation? And equally as important, how can you recognize a good offer when it comes—like one with a solid benefits package, fast opportunity for advancement, new skills to learn, etc.—instead of shooting for a pipe-dream salary?
First, the more you do in college to prepare for the workplace, the higher your paycheck will be. Go for the internship. Help your professors with their work. Get a job at your college that will teach you good workplace "soft" skills and common software programs and suites.
When reading through job listings, consider factors like potential for advancement, satisfaction with your day-to-day job activities, benefits and perks, and work/life balance in order to make a good decision.
Consider how geographic location and living expenses will affect salaries and your take-home pay.
And lastly, although it should probably be the first thing you consider, the major you choose makes a bigger impact on your future earning potential than factors like which university you attend.